Please review the list of speakers and sponsors below. We have posted presentations and special offers made by the sponsors in their area below.
Speakers
Sponsors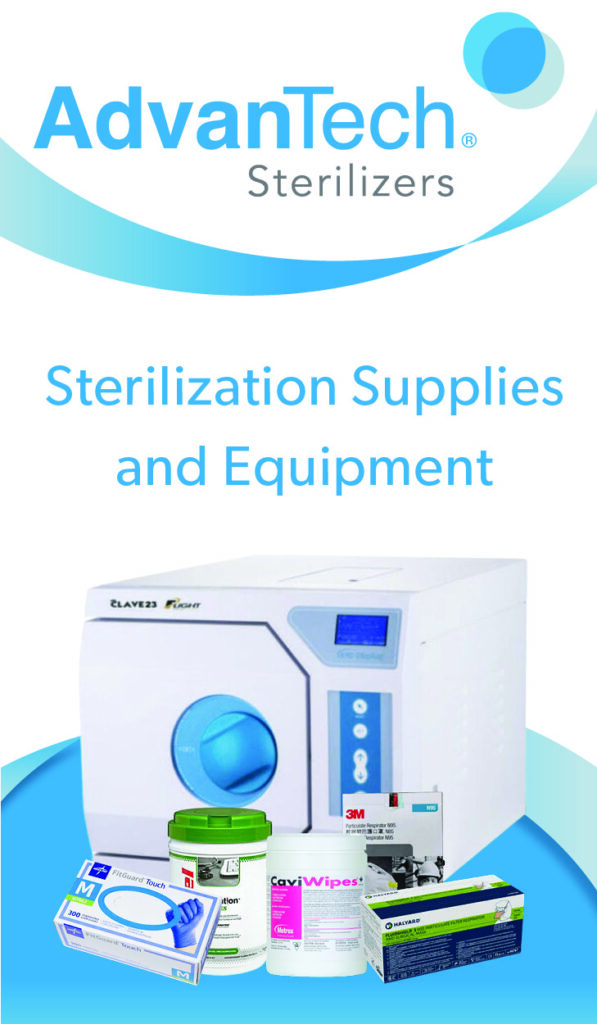 AdvanTech Sterilizers is a Canada-wide supplier of sterilization and infection control products that is located in Abbotsford, BC.
We have been providing quality supplies and equipment to the healthcare industry since 2006 and we can put that expertise to work for you. At AdvanTech, we understand the demands of infection control and assist our customers in choosing the right systems and products to meet those demands.
You will feel confident working with AdvanTech, knowing that you are getting what you need at a fair cost and without the headache.
We offer free shipping, free samples, monthly specials and a 100% satisfaction guarantee! You can order online or give us a call at 800.701.0186.
Visit us online at advantechsterilizers.ca to see our full range of products.
$100 Gift Card to AdvanTech online store being offered for a chance to win at our June 12th event!
You can view our short video here       Biologicals Indicator Start up kit Flyer           LMFNA Members up to 50% off flyer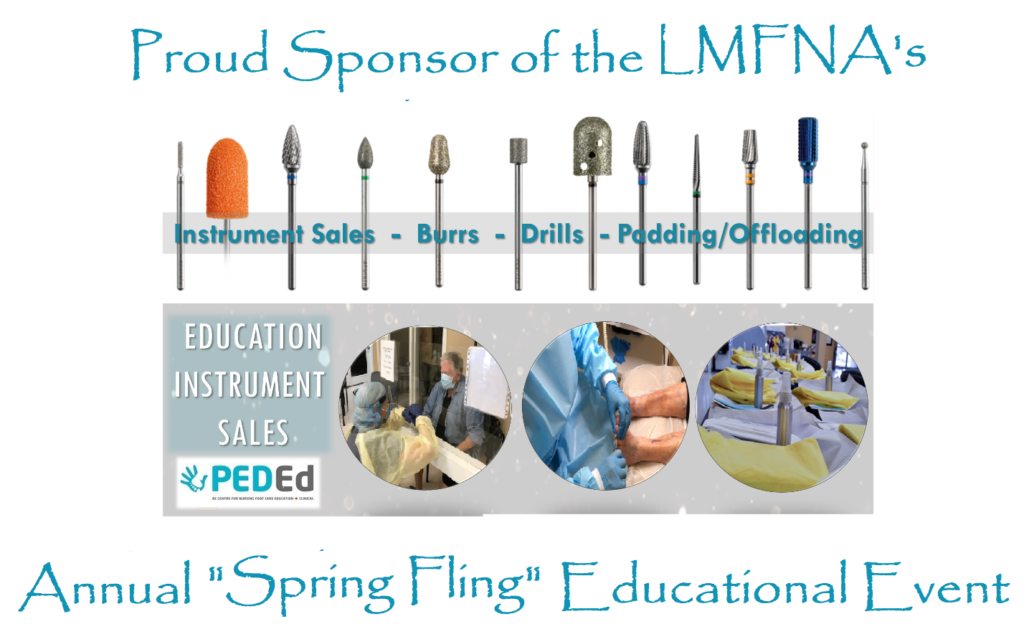 Hello everyone and thank you for joining us!
PEDEd is excited to support the nursing footcare community by donating the Grand Prize item …. a Promed Drill!  We have been supporting the nursing footcare community with professional quality footcare instruments for 20+ years.  Check out the our PEDEd shop or book a private in person or "zoom" session with a product specialist.  Optional "free sterilization" service on all new instrument purchases.  Shipping is available with Canada.
PEDEd has also been providing Nursing Foot Care Education in BC for 10 years and thrilled to announce partnerships in Ontario offering the PEDEd course PLUS graduates in 5 Provinces + 1 territory.  Check out the free  "sampler course link"   on the learning site and try out the easy to navigate, informative and fun learning programs we use.  The PEDEd Advanced Nursing Foot Care Course offers the theory component on-line allowing you to work at your own pace + book your clinical at your time of registration.  Clinical offers you hands on practice with clients over 21 hours and includes reprocessing your instruments from dirty – sterilized. 
Looking for a refresher course, theory or hands on practice or both?  Feel free to contact us at info@pededucation.com.

Since its beginnings in 1972, Bowers Medical Supply  has become one of Canada's leading national healthcare suppliers. For over 49 years, we have been providing service solutions for the Canadian healthcare industry.
We are pleased to support the LMFNA Spring Event. If you have any questions or require any more information about our products and services, please send us a note at info@bowersmedical.com
Best wishes for a successful event.
$100 Gift Card for Bowers Products being offered at our June 12th Event!
Portz International Cosmetics. Supplying BC Foot Care Nurses with reputable and reliable products since 1988.
Proud to carry Gehwol, Footlogix, N.A.S.P., PreEmpt, Marvicide, to name a few. We have over 200 products devoted to foot care.
Chance to win one of several Smooth Toe compression socks at our June 12th event!
Download presentation given by David Tate below
Motion Orthopedics is a small company supplier that provides off of the shelf orthopaedic products. Most popular items for foot care nurses are Silipos products, post operative shoes, leg lifter with double loop. Free shipping for orders over $200 before taxes or Marjorie will be willing to meet or drop off in lower mainland. To contact Marjorie please email at marjorie@motionortho.com or via mobile 604-908-2836
 Silipos Brochure for Foot Care Nurses
Enter on June 12th to win this prize basket, donated by Motion Orthopedics!